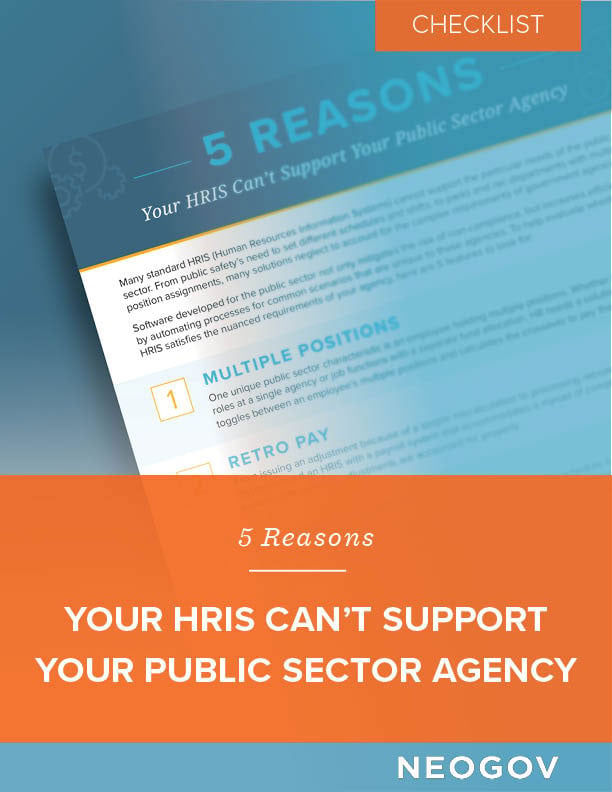 Download this checklist to ensure your HRIS supports public sector needs.
Get Checklist
What's Inside
Many standard HRIS (Human Resources Information Systems) cannot support the particular needs of the public sector. From public safety's need to set different schedules and shifts, to parks and rec departments with multiple position assignments, many solutions neglect to account for the complex requirements of government agencies. This checklist highlights five important features to look for when choosing an HRIS to support your public sector agency.
Download our checklist to evaluate whether an HRIS satisfies the nuanced requirements of your agency.
Fill out the form to access the checklist!