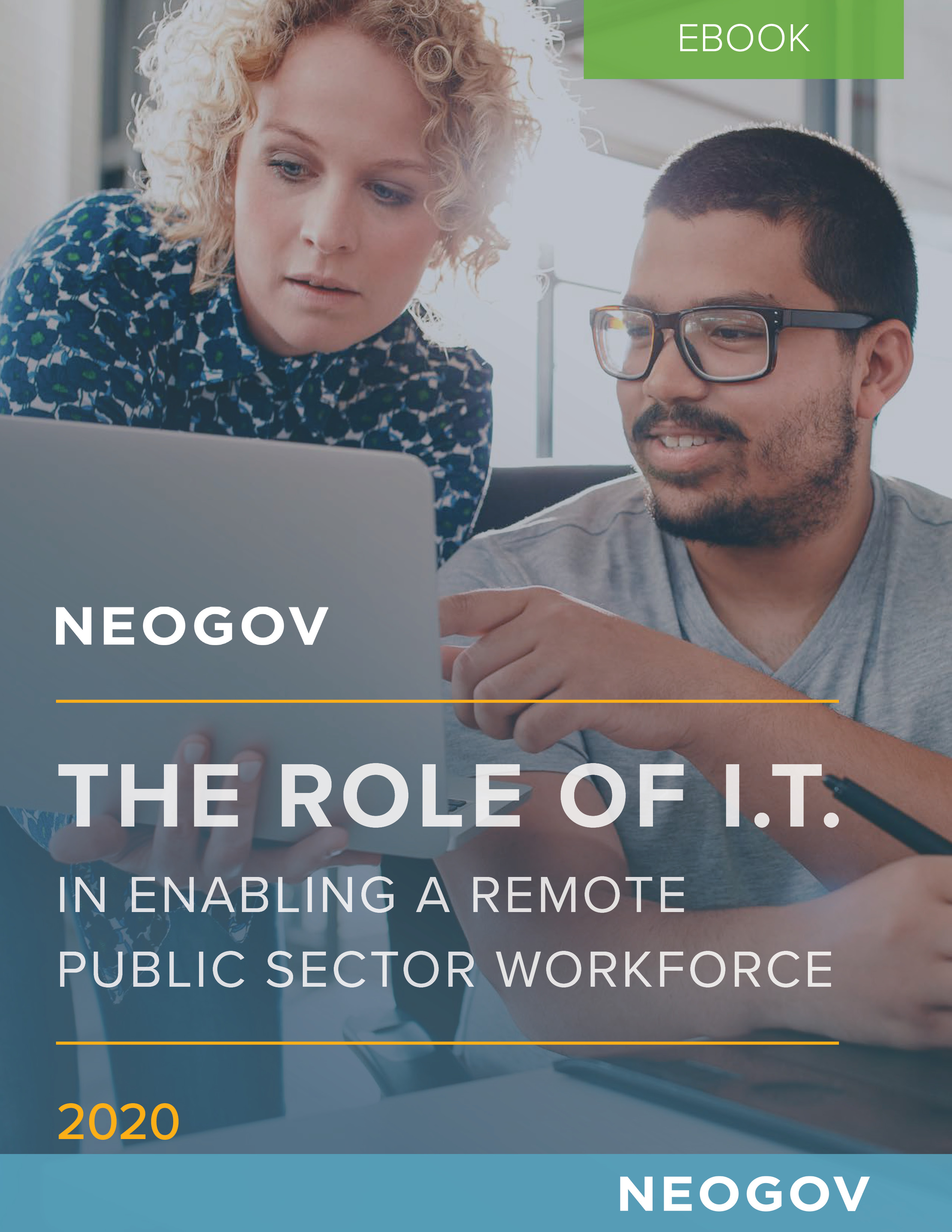 Download this guide to learn how IT can transform workforce agility.
Get eBook
What's Inside
Gartner recently stated that "responsibility for workforce digital dexterity lies with the IT organization," and taking ownership of that responsibility "can deliver unparalleled value back to the organization." For IT leaders, teaming up with HR to seamlessly transition to a remote workforce is mission critical. This eBook, The Role of IT in Enabling a Remote Public Sector Workforce, explains how a SaaS HR platform can help you do just that.
Fill out the form to access the eBook!