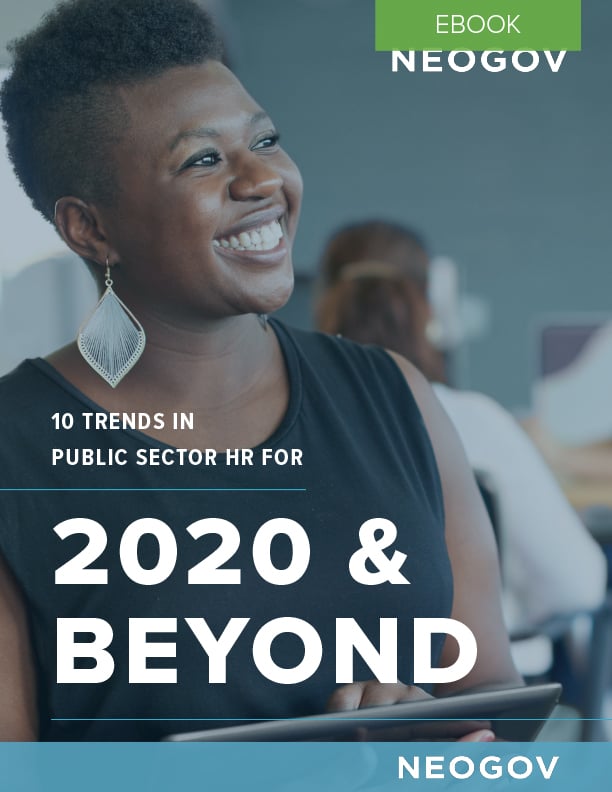 Download this ebook to understand key trends that are impacting public sector HR.
Get eBook
What's Inside
What key trends are underway in public sector human resources? How will these trends affect your role in public sector HR in 2020? Read our ebook to learn how these trends will impact how HR professionals working for government and public organizations do their jobs in the years ahead.
Download our ebook to learn about the most outstanding and potentially impactful of those trends, as recognized by analysts and thought leaders.
Fill out the form to access the eBook!