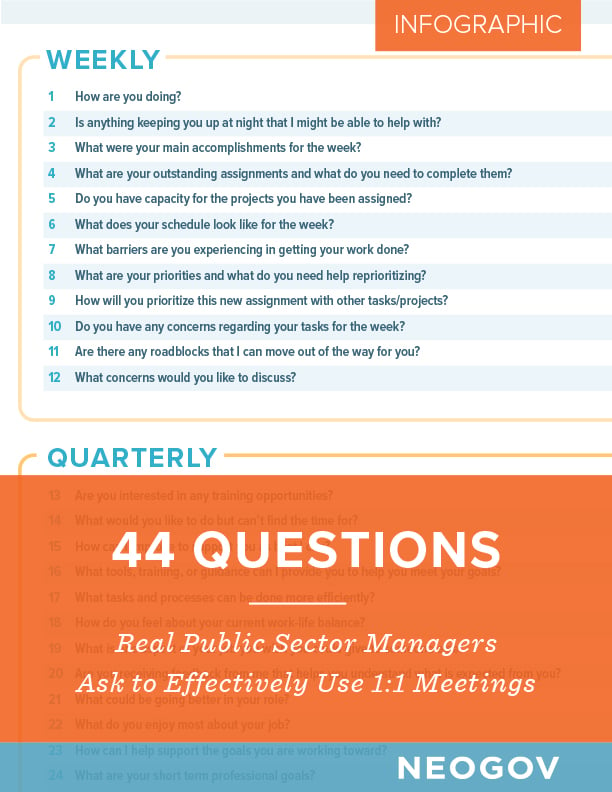 Download this information sheet to maximize one-on-one meetings with employees.
Get Infographic
What's Inside
There is a growing trend of scheduling regular one-on-one meetings between managers and employees as a tool to increase engagement, accountability, and address concerns. We asked hundreds of public sector professionals their suggestions for the best questions managers can ask to maximize their weekly, quarterly, and annual meetings with employees. Here are some of the best.
Fill out the form to access the infographic!