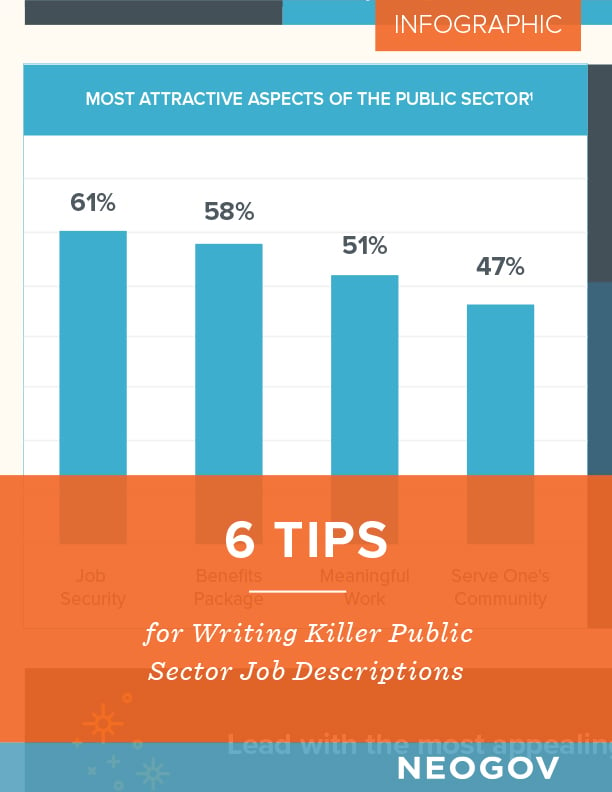 Download this infographic to get actionable tips for improving your job descriptions.
Get Infographic
What's Inside
Attracting enough qualified candidates to public sector positions is becoming increasingly difficult, at a time when hiring is essential for public sector organizations. One way to lessen the current talent gap is to grab job seeker attention through engaging job promotions.
Download our infographic to get six tips for improving your job postings and grabbing qualified applicants' attention.
Fill out the form to access the infographic!