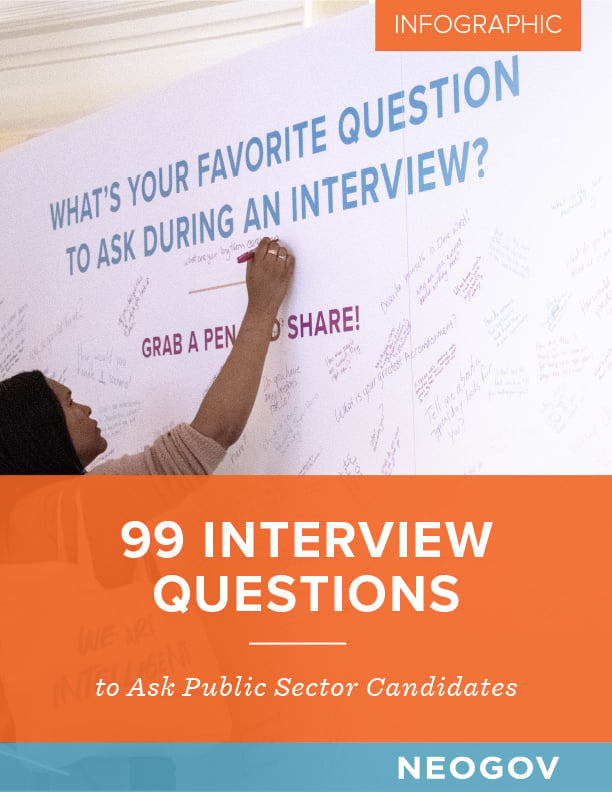 Download this information sheet to get inspiration for upping your interview game.
Get Infographic
What's Inside
The public sector is struggling to recruit effectively throughout the entire application and candidate selection process. One of the areas that can easily be improved upon is the interview. Instead of asking generic questions that will not give you insights into who the candidate is and what they will bring to your team, revamp your interview questions to get the most out of the interview.
We've talked to actual public sector HR professionals and compiled a list of their favorite interview questions. Download this information sheet to see some of the best.
Fill out the form to access the infographic!