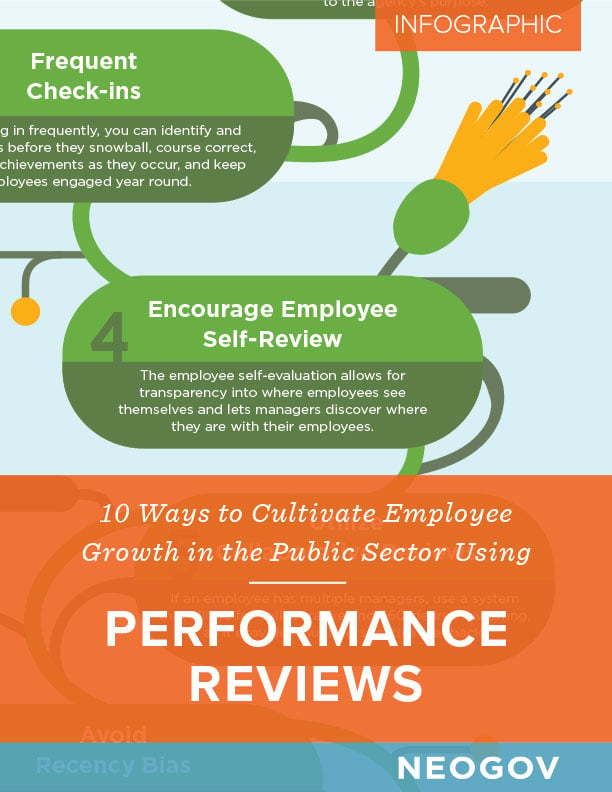 Download this infographic to learn how to grow your public sector employees through performance reviews.
Get Infographic
What's Inside
In the public sector, where tight budgets make large and regular merit increases difficult, employee reviews can serve to keep employees engaged. When used effectively, performance reviews allow for open communication between an employee and their manager and provide steps to improving skills and performance.
Download our infographic to learn ten things to include in your performance reviews to provide constructive feedback and maintain open communication lines with employees.
Fill out the form to access the infographic!