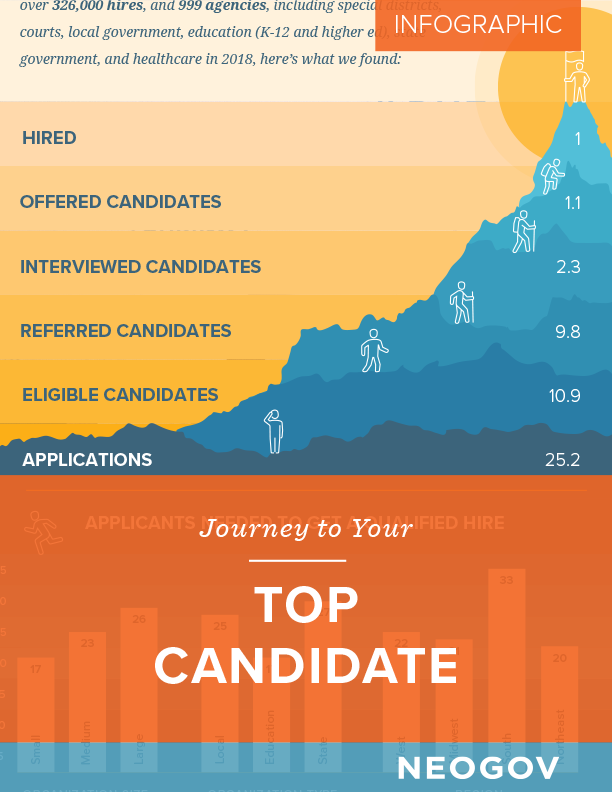 Download our infographic to find out how many public sector candidates you need to get a qualified hire.
Get Infographic
What's Inside
Do you know how many candidates you need to ensure a qualified hire is in your applicant pool? We conducted an analysis of 8.2 million applicants, over 326,000 hires, and 999 agencies to determine what it takes to hire a public sector candidate. Download our infographic to learn more.
Fill out the form to access the infographic!