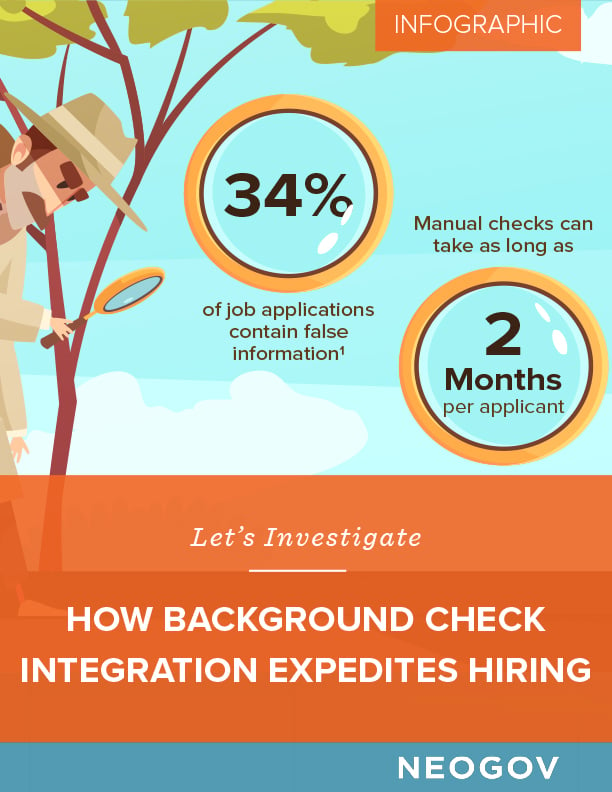 Download this infographic to see how your organization can benefit from online background checks.
Get Infographic
What's Inside
Background checks are an essential step in public sector hiring, but manual processes can slow hiring down and risk noncompliance. Manual checks can cause uncertainty around required searches being accidentally forgotten or the information being inaccurate. Switching to an online background check system reduces these concerns and comes with many advantages, such as speed, cost, compliance, accuracy, and the option of integration.
Download our infographic to investigate five of the perks of switching to an online background check solution.
Fill out the form to access the infographic!