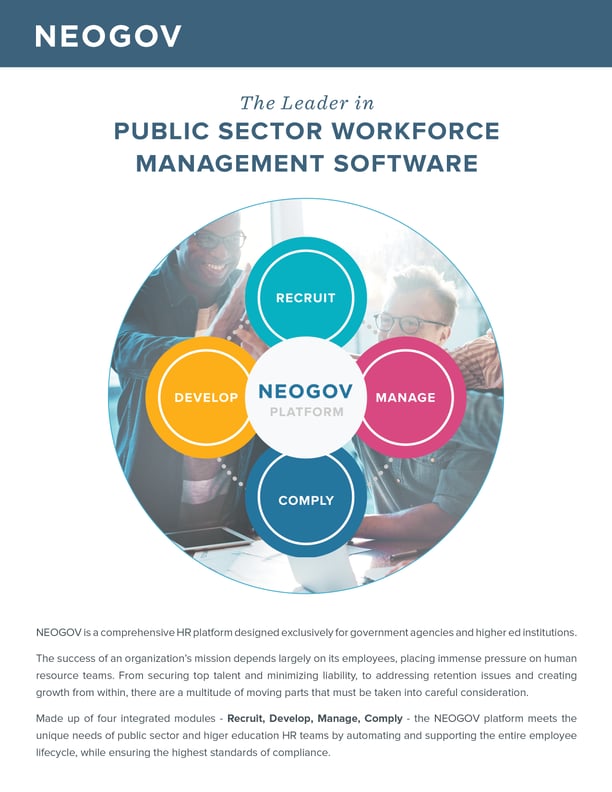 What's Inside:
Made up of three integrated modules - Recruit, Develop, Manage - the NEOGOV platform meets the unique needs of public sector HR teams by automating and supporting the entire employee lifecycle, while ensuring the highest standards of compliance.
Our platform includes:
The Recruit Module

Accelerate time to hire by automating and centralizing the candidate attraction, selection, and new hire onboarding process.

The Develop Module

Build a more capable workforce with professional development tools and customized training programs that maintain organizational compliance.

The Manage Module

Ensure HR stays organized and compliant by centralizing employee data, payroll, and benefits in a highly secure system.