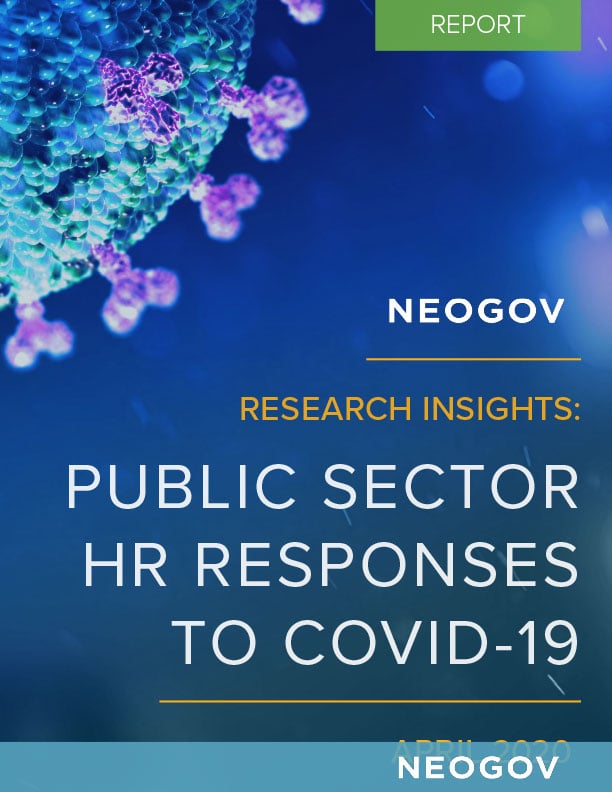 Download our report with insights from real government and higher ed HR professionals on the impact of COVID-19
Get Report
What's Inside
The unexpected and far-reaching effects of the COVID-19 pandemic have tested the resilience of public sector and higher education organizations where critical services must continue even in the face of stay-at-home orders.
This report contains responses from HR professionals at 241 government agencies and higher ed institutions to get a better understanding of the biggest challenges, shifting priorities and new methods of operation during this difficult time. These insights can be used as a guide when taking stock of your own organization's COVID-19 response.
Fill out the form to access the report!