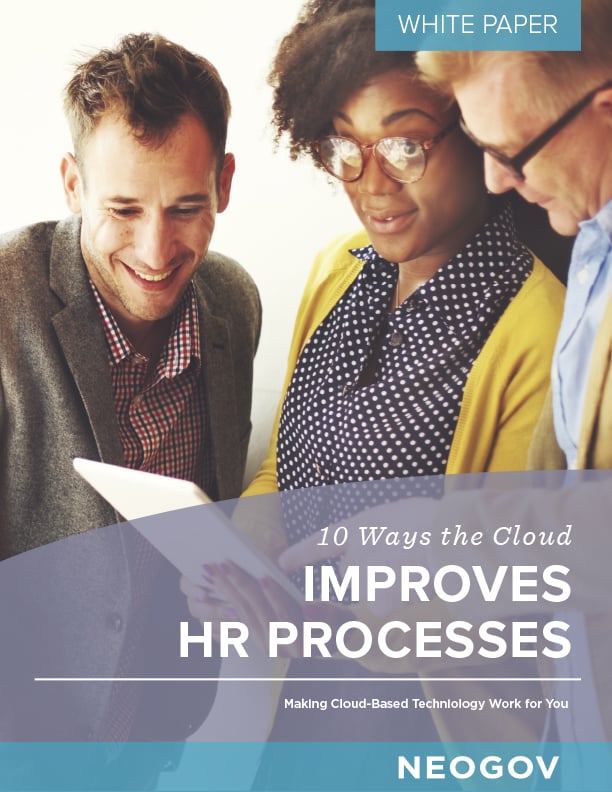 What's Inside
In "10 Ways The Cloud Improves HR Processes" you will learn how cloud technology benefits not only onboarding processes, but also HR processes as a whole.
The cloud is here and that is a good thing for HR professionals. The difficulty is that it forces HR to wade into a new technology—and that takes time. This white paper helps HR quickly get on track by exploring 10 reasons that are driving the decision to move HR processes onto the cloud.
Download this paper now and learn how to make cloud-based technology work for you!