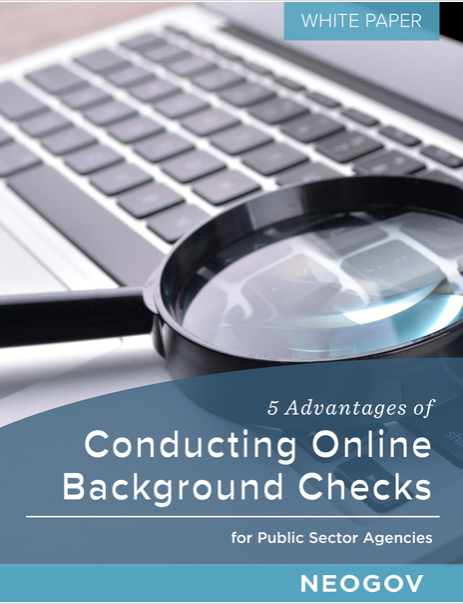 With today's technological advancements, it can feel like manual hiring processes are stuck in the stone age. Lack of automation slows down the time to hire, leads to human error, and worst of all, creates liability.
Commonly, the public sector lags behind the private sector when it comes to implementing technology, but introducing an online background check system into your organization's hiring process delivers many advantages, especially with today's candidate drought that shows no signs of ebbing.
Download our white paper to learn about five of the benefits of switching to an online background check solution.